Get Your Oil Changed By The Experts at McGavock Nissan of Lubbock
When it comes to keeping your vehicle running smoothly, nothing delivers a better bang for the buck than regular oil changes. Your Nissan vehicle is manufactured to the highest standards and is designed to deliver years of exceptional performance. But this requires keeping up with regular maintenance items like changing the motor oil. Luckily, this has never been easier for drivers in the Lubbock, TX area! At McGavock Nissan of Lubbock, we use an easy, online scheduling system that puts you in the driver's seat. You can now schedule your oil change appointment, or any service appointment for that matter, from anywhere, anytime. We also employ Nissan-certified technicians who know your vehicle from top to bottom and use genuine OEM parts that meet the same exacting standards as those that come off the Nissan factory line. So don't wait; contact us today for your next oil change appointment!
Different Types of Motor Oils for Nissan Vehicle
Different vehicles require different types of motor oils, which is where our certified technicians can help you. They can recommend the best motor oil for your preferences and vehicle type. There are a few to choose from:
Discover the Value of Regular Oil Changes for Your Nissan
Your engine has many moving parts, like pistons, that move extremely fast and have to operate under extreme heat or cold. This can quickly wear down and break parts that are not protected by motor oil. This helps to lubricate and protect your engine during operation but does need to be changed, along with the oil filter that removes particulates every five to seven thousand miles. By changing your oil regularly, you are helping to protect your engine and vehicle while improving performance. If you neglect to change your oil it can lead to premature wear on your engine and even failure if left unchanged for long periods of time. But with our easy-to-use online scheduling, it's never been easier to get your oil changed at McGavock Nissan of Lubbock!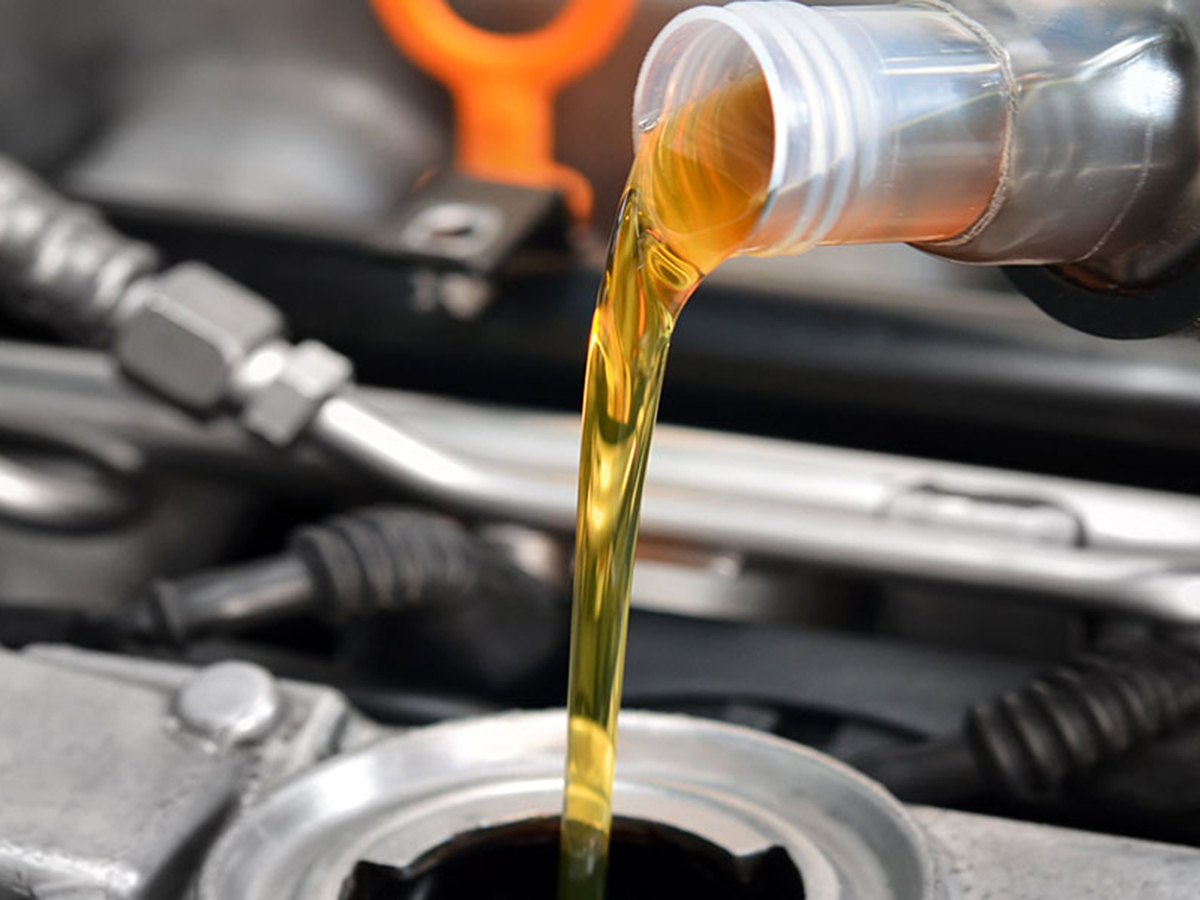 Come Experience Superior Service at McGavock Nissan of Lubbock
We offer a comfortable lounge, complimentary Wi-Fi, flat-screen TVs, beverages, coffee, and other amenities you won't find at your neighborhood lube joint! We also offer an express service lane, home/office pick up and delivery service, and a courtesy shuttle service. So don't wait, contact us today!
Schedule Service